** PLEASE READ The mac version uploaded does not work.
Six time yoyo champion Cheung Wai Keung has just retired, and now finds joy in using his masterful yoyo skills to help others.
HOW TO PLAY MASH - aim and left click to mash the potatoes in the pot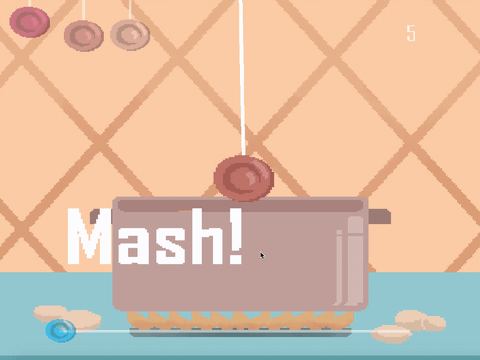 FIGHT CRIME - control the yoyo master with your mouse and left click to swing your yoyo at the robber

SHOW OFF - drag the mouse in the directions shown (when they reach the grey line) to have the yoyo master perform his yoyo tricks
RESCUE - left click at the right time to knock the kite out of the tree ENTERTAIN - move your mouse left and right to move the yoyo like a pendulum to make the baby laugh
Made by Cirrus Studios (@cirrus_studios) Olivier P. - Code Bernice W. - Art and Audio
"Oli is quite happy" "I think Bernice too!"