You have been tasked by the Great Necromancer to maintain his pumpkin patch. As an acolyte in training, you decided to summon spirits from the nearby graveyard to help you harvest the pumpkins. Sadly, you were unable to control the wild spirits, and then now threaten to steal your harvest. Quickly grow and get your pumpkins to your cart.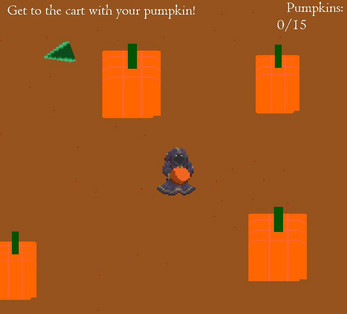 Beware! The recently summoned spirits will steal your pumpkin if you're carrying it. Should you have no pumpkin to appease them, they'll settle for your soul.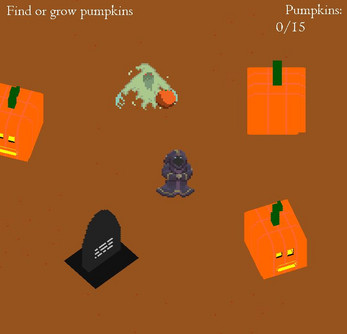 SPACE BAR to plant pumpkins WASD or Arrow keys to move. Bump into pumpkins to harvest them when they're fully grown. Walk into cart to deposit pumpkins.