GOAL
You two lovebirds don't fall apart, ok?
(Clever, we know.)
GAMEPLAY
Respond to your s/o's messages by choosing available cards.
Not sure what one does? There are some helpful indicators available to you.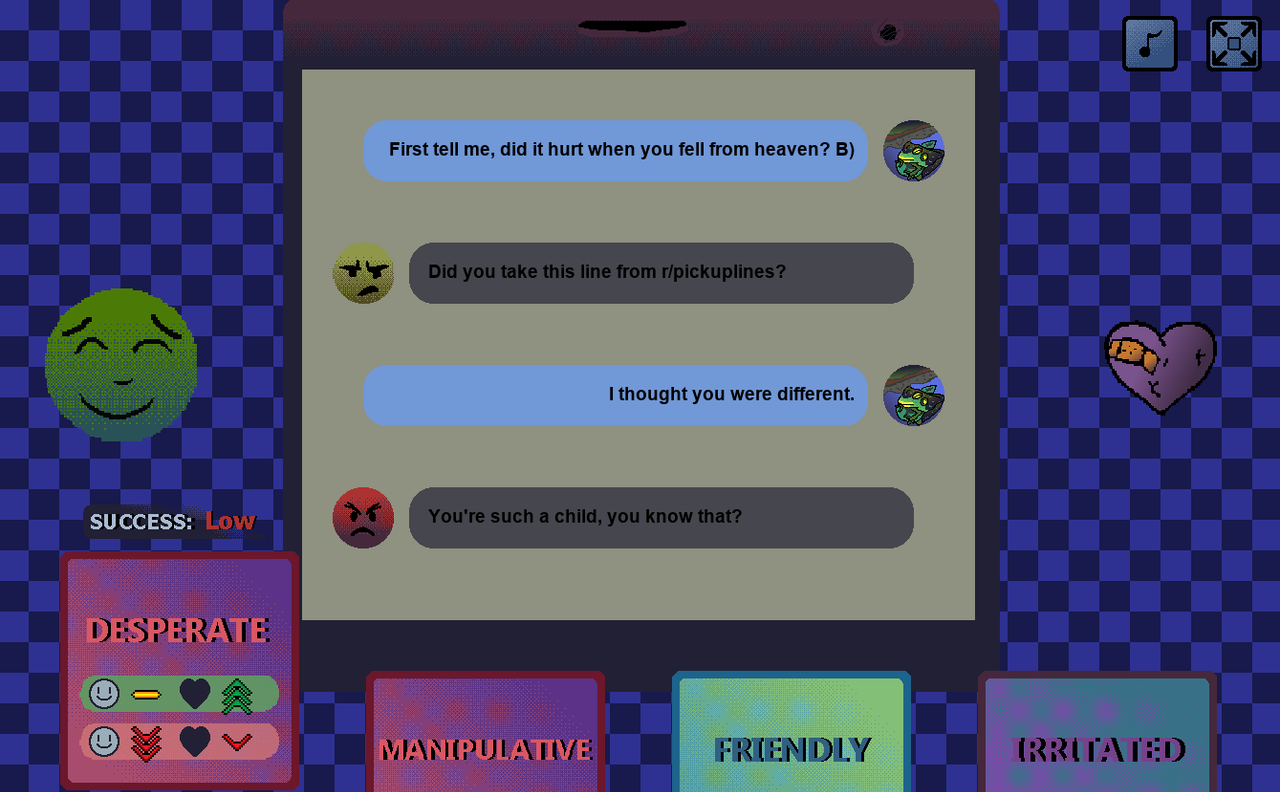 1) HEART'O'METER- indicates the status of your relationship.
The uglier the heart, the worse you are doing! You are supposed to fix it not make it worse, right?
2) STRESS - This icon shows how emotional you are feeling in the current situation.
Conversations like this one make people anxious, so make sure to pay attention, being under a lot of stress leads to poor decision making.
3) CARDS - different types have different effects, some cards are perfect for certain situations.
Pay attention to predicted effects listed on the card and take a moment to think about your choices!
4) EMOJIS - best way of conveying emotions via internet.
Your s/o's emotions will be expressed by changing emojis, so watch out and beware the angry face.
CREDITS
THE GAMER GOBLINS
GoblinBoy - Programming
IsmiVero - Art and Sound
Catering - Frog